---
This feature is only available on our Business Plan and higher.
---
Geo Targeting allows you to deliver your promotions to certain users based on their state or country. For example, if your promotion is only open to people in the United States, you can enable this feature so that anyone who visits your promotion outside of the United States will not be able to enter.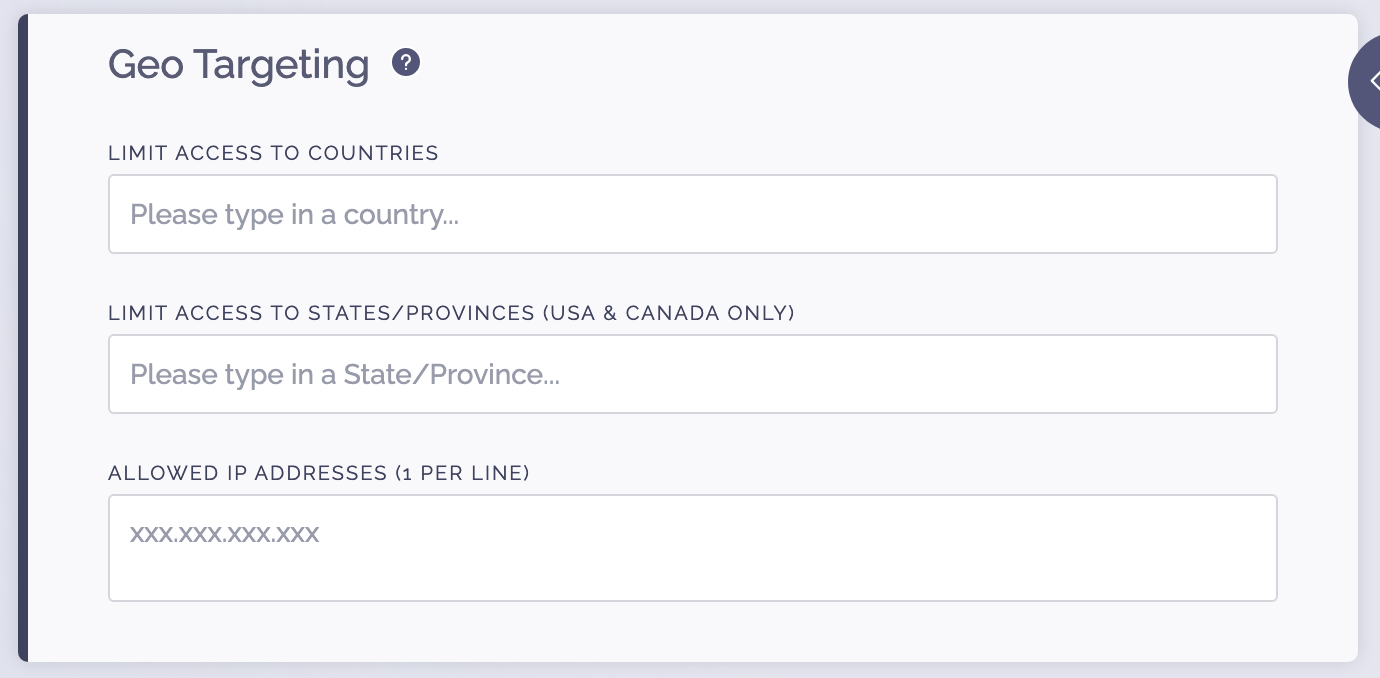 Setup
To enable Geo Targeting, go to:
Edit > Advanced > Geo Targeting
Type in the country or countries that you want to add, or the states and provinces you want to add.
Any country, state, or province that you choose will show up in their respective section. This means that only people in these specific countries, states, or provinces will be able to see your promotion.
Allow IP Addresses
If you're receiving complaints from users that they are in a specific country, state, or province and cannot enter, it is likely that their IP Address or ISP is showing as from a different location. If you want to allow these people to enter, simply ask them to provide you with their IP Address, and then place it into the Allow IP Addresses section and they will be able to enter the promotion.
Example
If you enable Geo Targeting, anyone who is visiting your page from an allowed country, state, or province will be able to see your promotion and enter. Everyone else will see "Sorry, this promotion is not available in your location".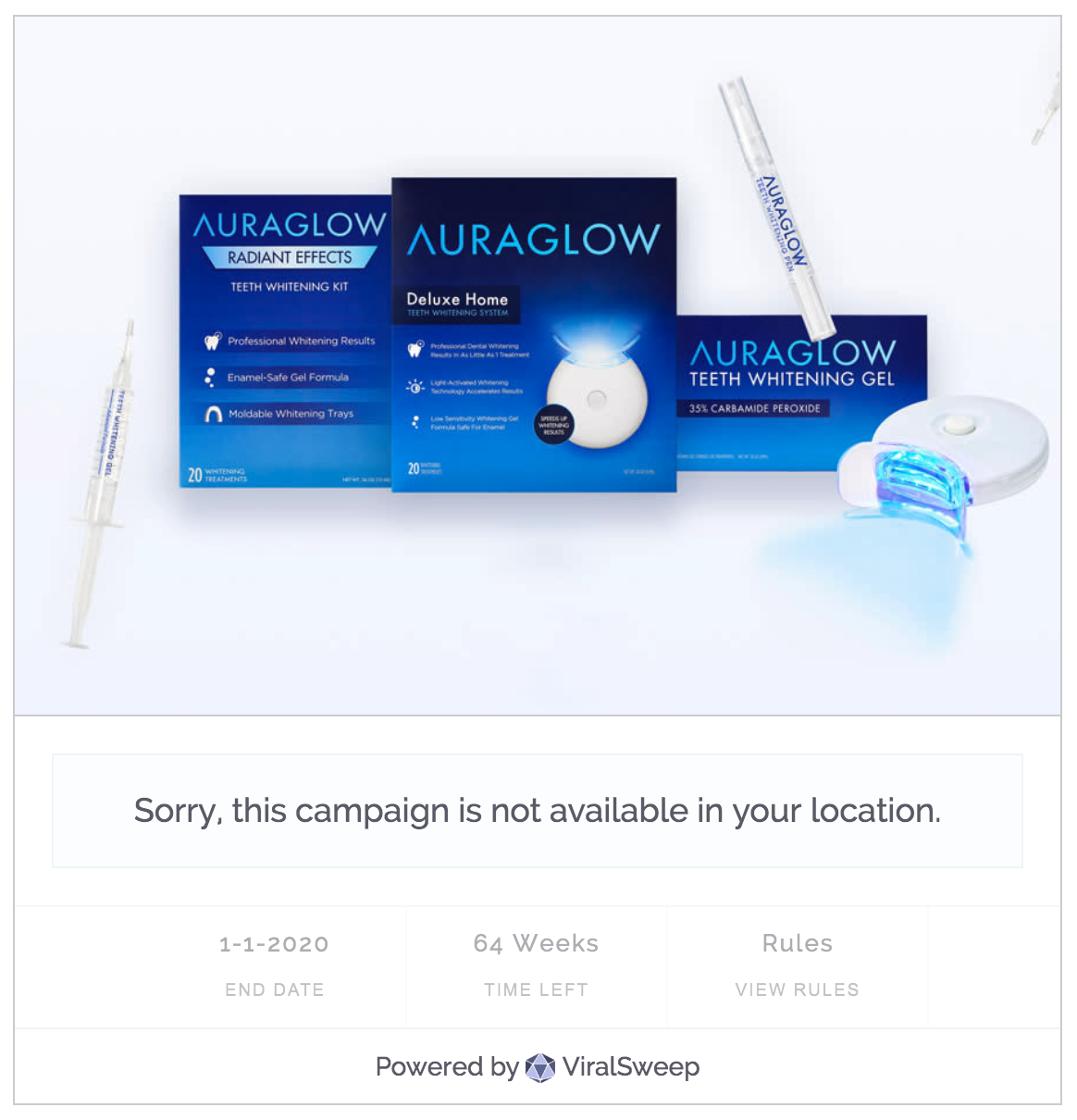 ---
We're here to help
If you have any further questions, please start a Chat. Just "Click" on the chat icon in the lower right corner to talk with our support team.