By default, when someone enters your promotion all social actions are collapsed and a user must click on an action to expand it.
With the option to expand an action upon entry, you can have any action automatically expanded for the user when they enter the promotion. This option is best to use if you have a specific action that you want the user to complete.
Please Note: You can only have one social action expanded at a time. If you choose to expand one action, then you select another action to expand, it will only expand the last one you chose. You cannot expand multiple actions at one time.
When someone submits your entry form, the action will automatically be expanded like this: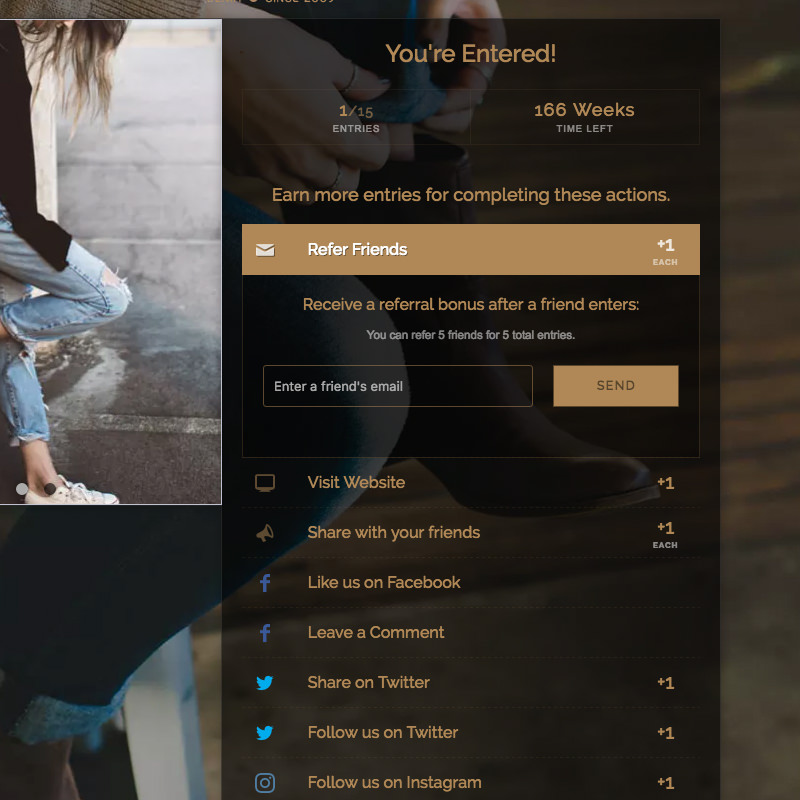 ---
We're here to help
If you have any further questions, please start a Chat. Just "Click" on the chat icon in the lower right corner to talk with our support team.