The Announce Winners feature allows you to display the information of your winners on the entry form for your promotion. The winner information will only appear after the promotion has ended.
If you collected first and last name on your promotion, then we will display the winners first name and last initial. If you collected only email address, we will display only the portion of their email address before the @ sign.
To announce winners, go to the winners tab. You have two options:
1) Announce all at once
To announce winners all at once, simply click the Announce Winners button. This will automatically show all of the drawn winners on the campaign.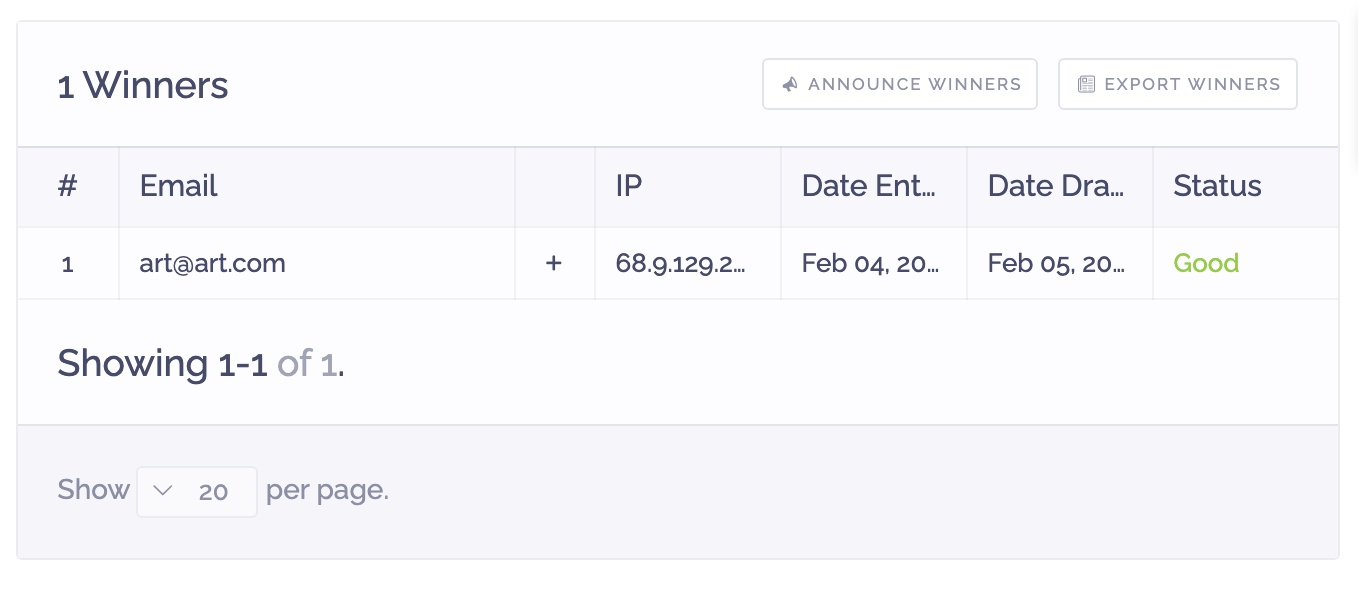 2) Announce individually
To announce winners individually, simply hover the status column, and click Announce Winner. This feature is great if you are in the process of verifying winners and need to individually add them one at a time.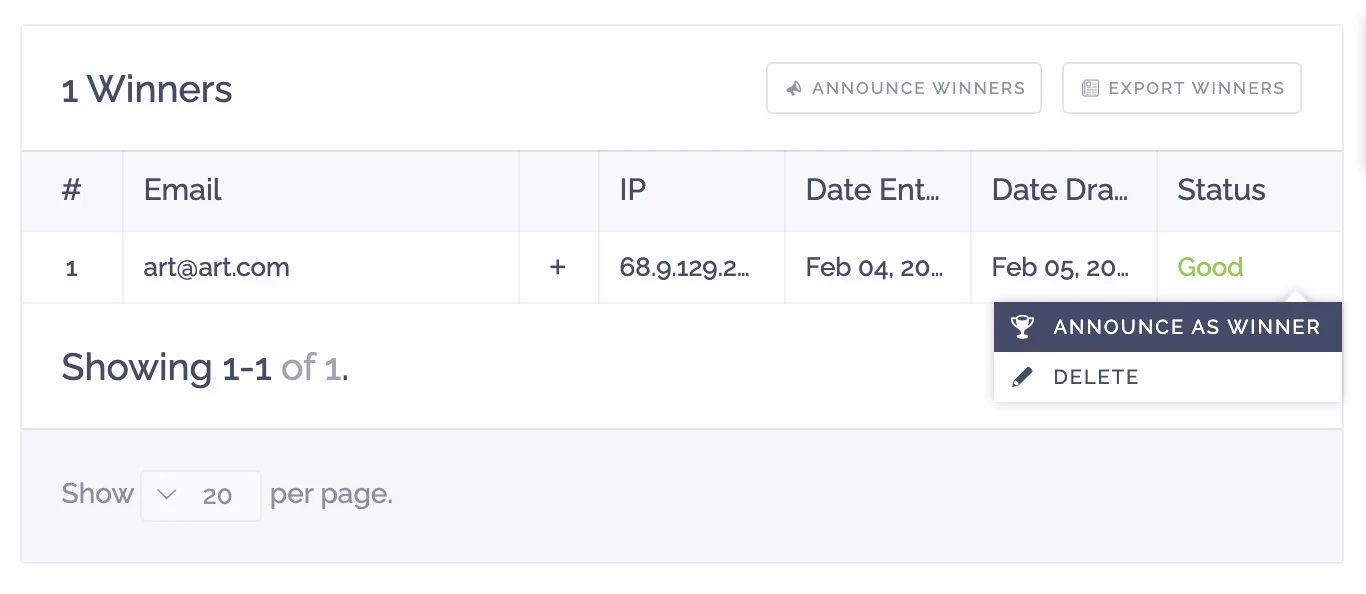 Once the winners are announced, they will appear like this on your ended campaign: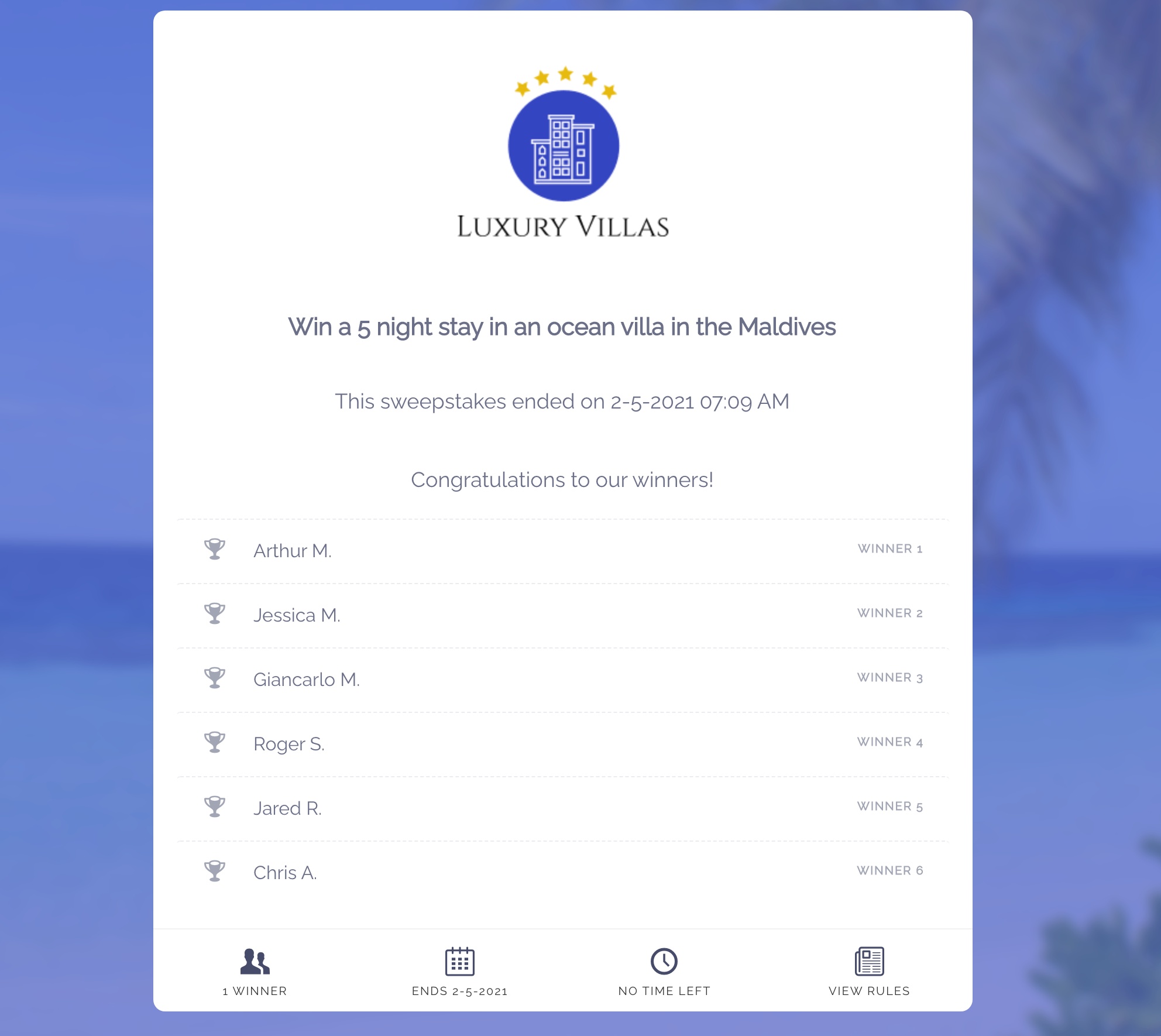 ---
We're here to help
If you have any further questions, please start a Chat. Just "Click" on the chat icon in the lower right corner to talk with our support team.