---
This feature is only available on our Business Plan and higher.
---
If you are hosting a sweepstakes, you can either find partners to join your campaign via the Partner Network, or you can invite partners from outside of the platform to join.
Invite via Partner Network
Use the Partner Network search tools to find brands that you want to work with. When you find a brand that looks like a good fit, either message them first to see if they want to work with you, or click Invite, select the campaign to invite them to, and set their permissions. If the brand accepts your invite, they will get access with the permissions you set.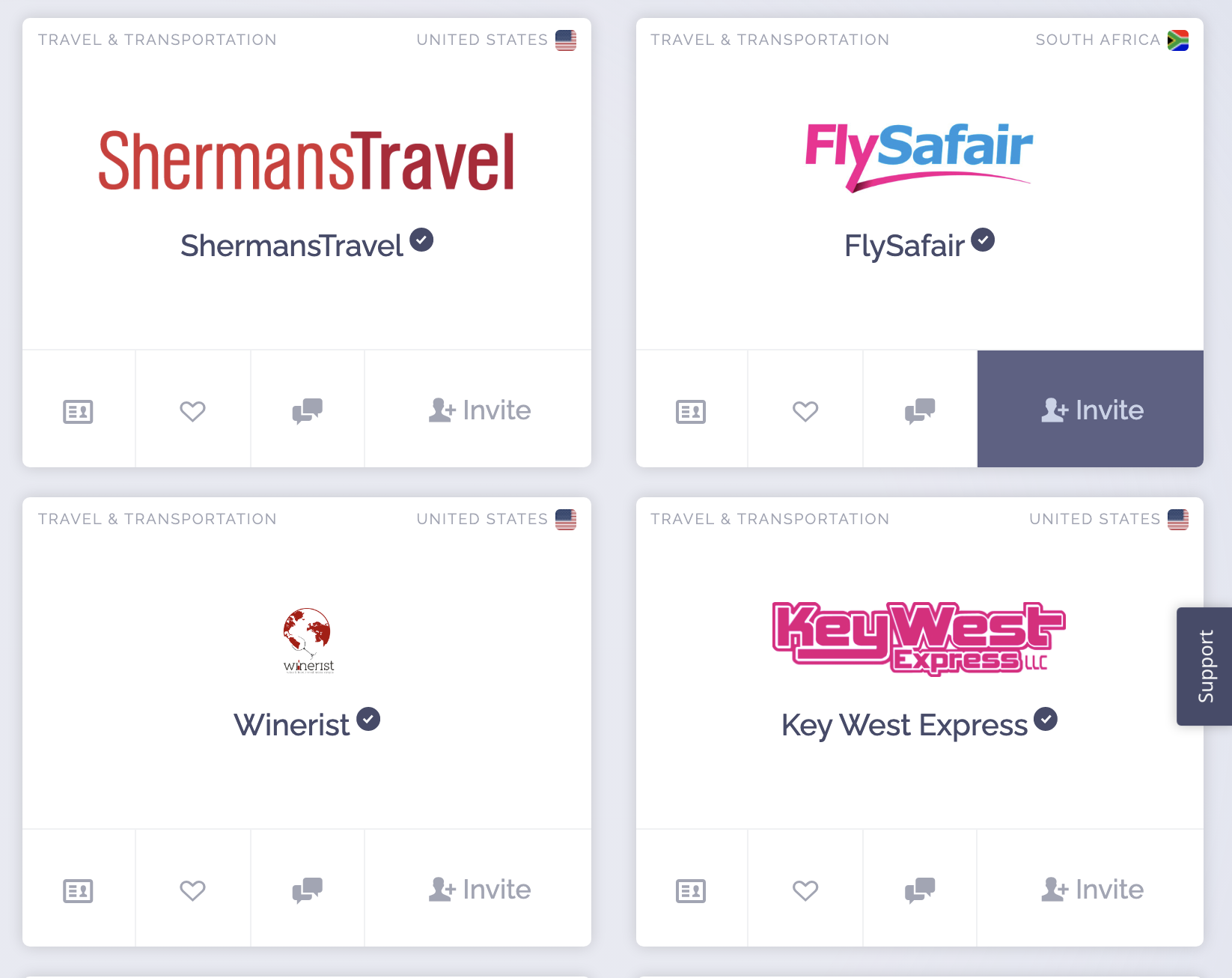 Invite via Partners Tab
If you already have brands that you want to work with and they are not listed in our Partner Network, then you can invite them to the campaign via email. There is no cost for the brand to accept your invite and they will be able to sign up for free. To invite them, simply go to the More tab on the campaign in your dashboard and select Partners. From there you can type in the email address of the brand you want to invite, and select the permissions they should have.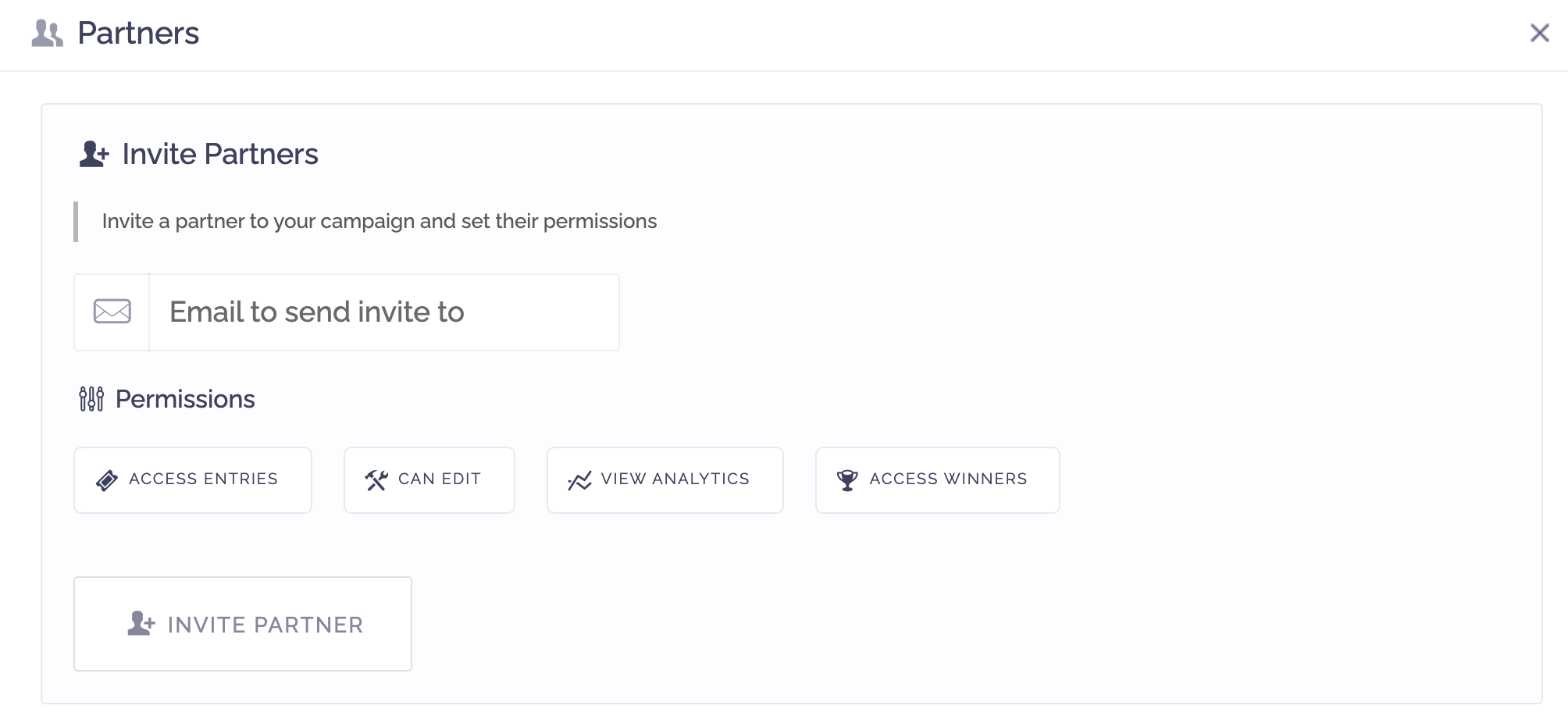 ---
We're here to help
If you have any further questions, please start a Chat. Just "Click" on the chat icon in the lower right corner to talk with our support team.