---
This feature is only available on our Business Plan and higher.
---
When setting permissions for partners to join your campaign, you can indicate an entry threshold they must reach in order to get access to the entry data.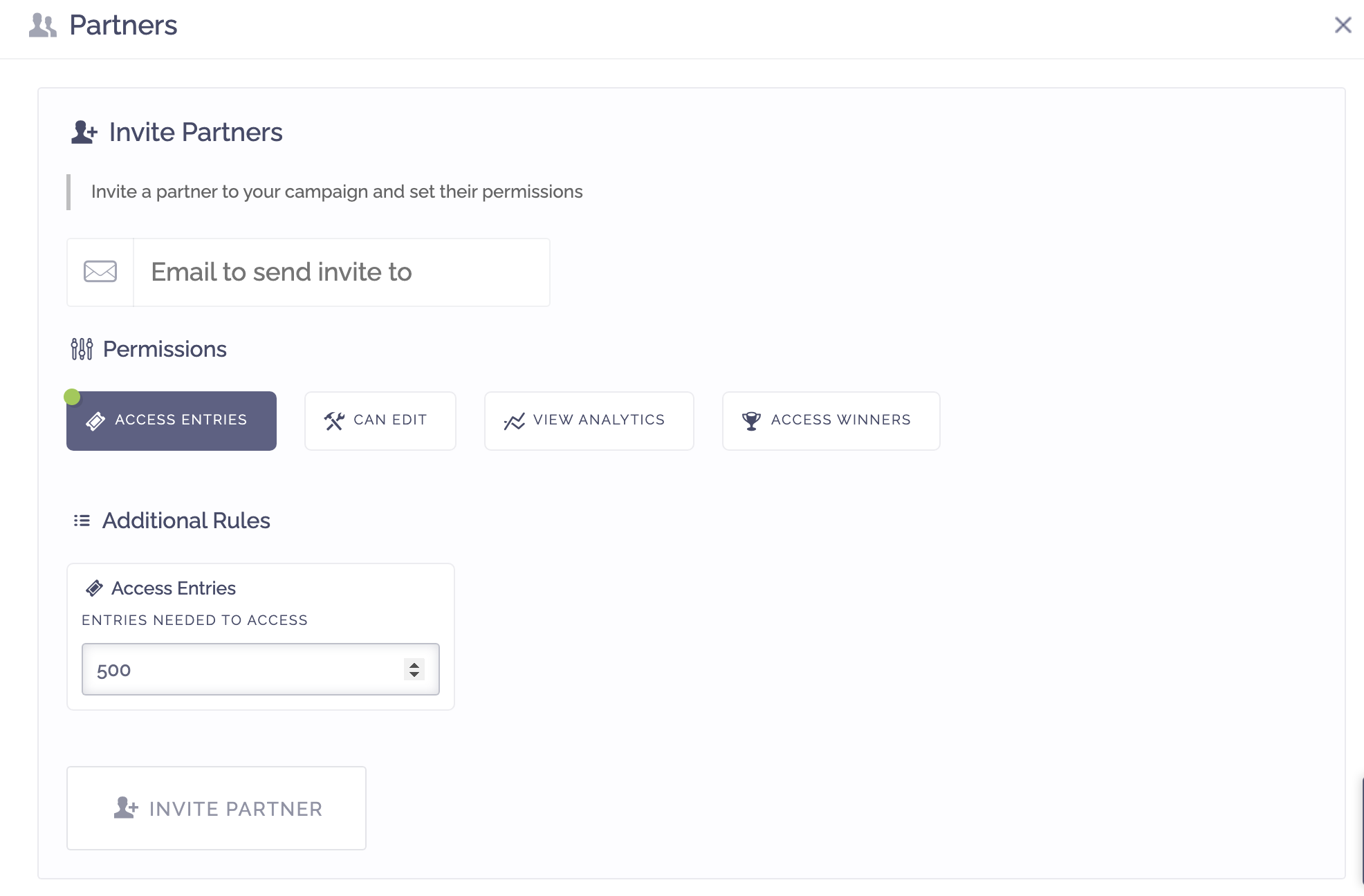 This means if you want a particular brand to contribute a set amount of entries before they can get access, then you will want to use the entry threshold feature. In addition, the entry threshold helps ensure brands are doing their part to promote the campaign, otherwise, they do not get access to the data.
When a brand has an entry threshold set and they try to view the campaign entrants, they will see a message that the entries are locked, along with a status meter showing how many entries they have provided so far.

Once all the required entries have been provided, the partner will receive access to the data and they will be able to export it.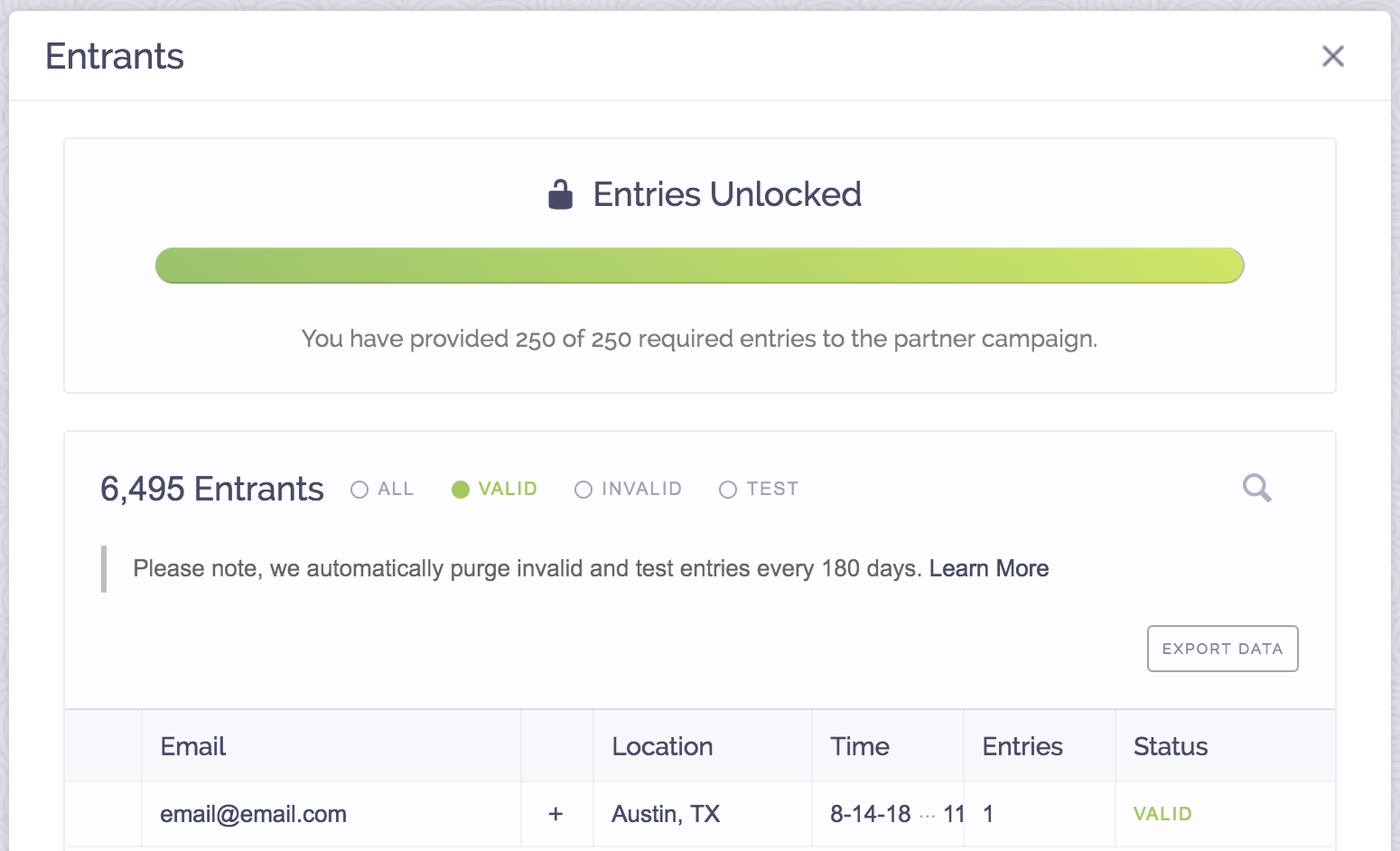 ---
We're here to help
If you have any further questions, please start a Chat. Just "Click" on the chat icon in the lower right corner to talk with our support team.