ViralSweep provides you with an official rules template that you can use to quickly get your promotion up and running.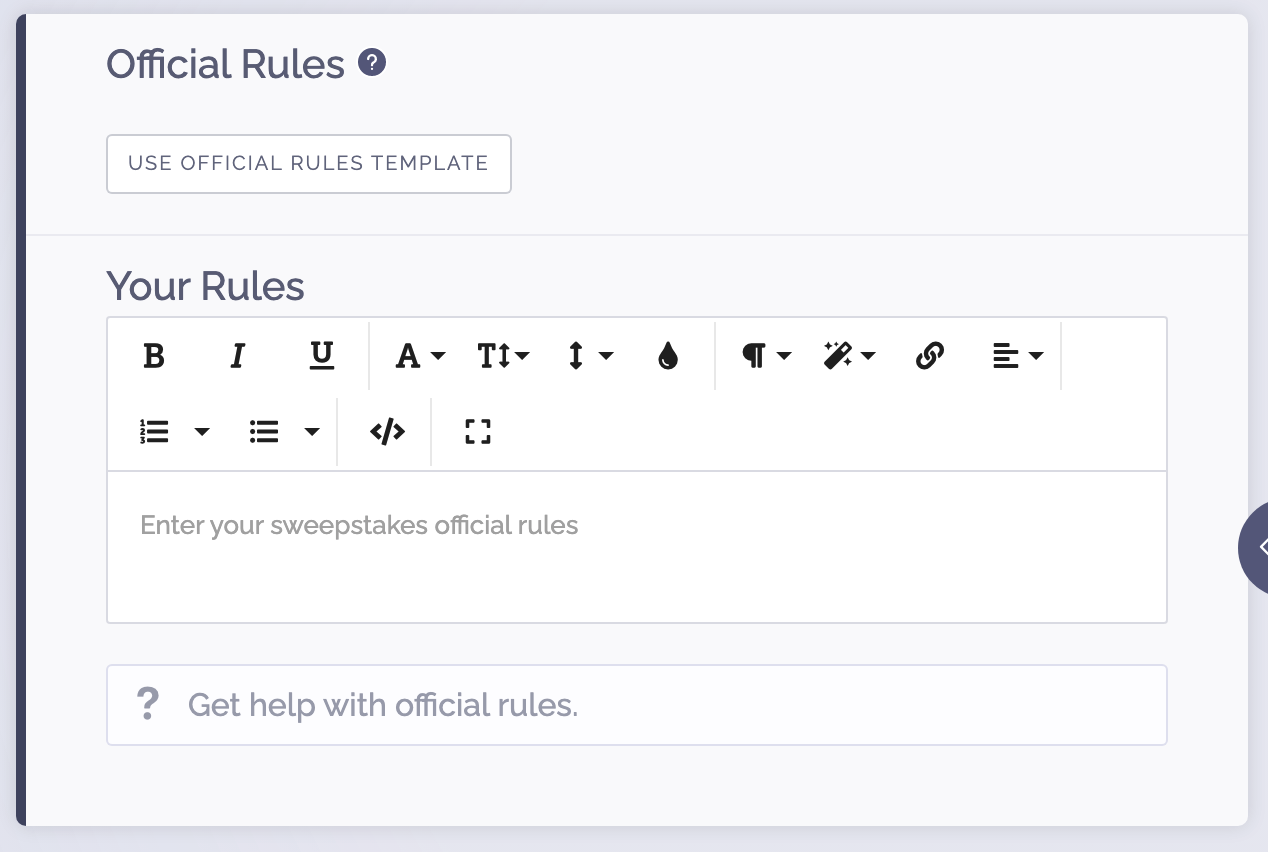 However, by using our official rules you are agreeing to the following:
ViralSweep provides an official rules template that will help you quickly deploy your contest. However, most states and countries have variations in their laws and regulations regarding contest. ViralSweep assumes no responsibility for whether you are in compliance with the law. You understand that it is your responsibility to ensure that your official rules comply with the rules and regulations of your locality.
We always recommend starting with our template and then copying the generated rules out of our system and providing them to your legal team for review.
You can also check out our official rules overview here: Sweepstakes Official Rules Template
If you want our legal team to draft your rules for you, please contact us for pricing.
We're here to help
If you have any further questions, please start a Chat. Just "Click" on the chat icon in the lower right corner to talk with our support team.