The Widget Template is extremely versatile, allowing you to embed it on any page and inside of blog posts. This template is best used if you want to have the entry form appearing within a page of your website, or within a landing page you have created. You can then style the form to match your page.
The Widget Template is the second highest converting format that we offer, with conversion rates on average between 35 to 55%. Conversion rates can be higher as long as the Widget is placed closer to the top of the page so users to not have to scroll to see it.
View Live Example: Widget Template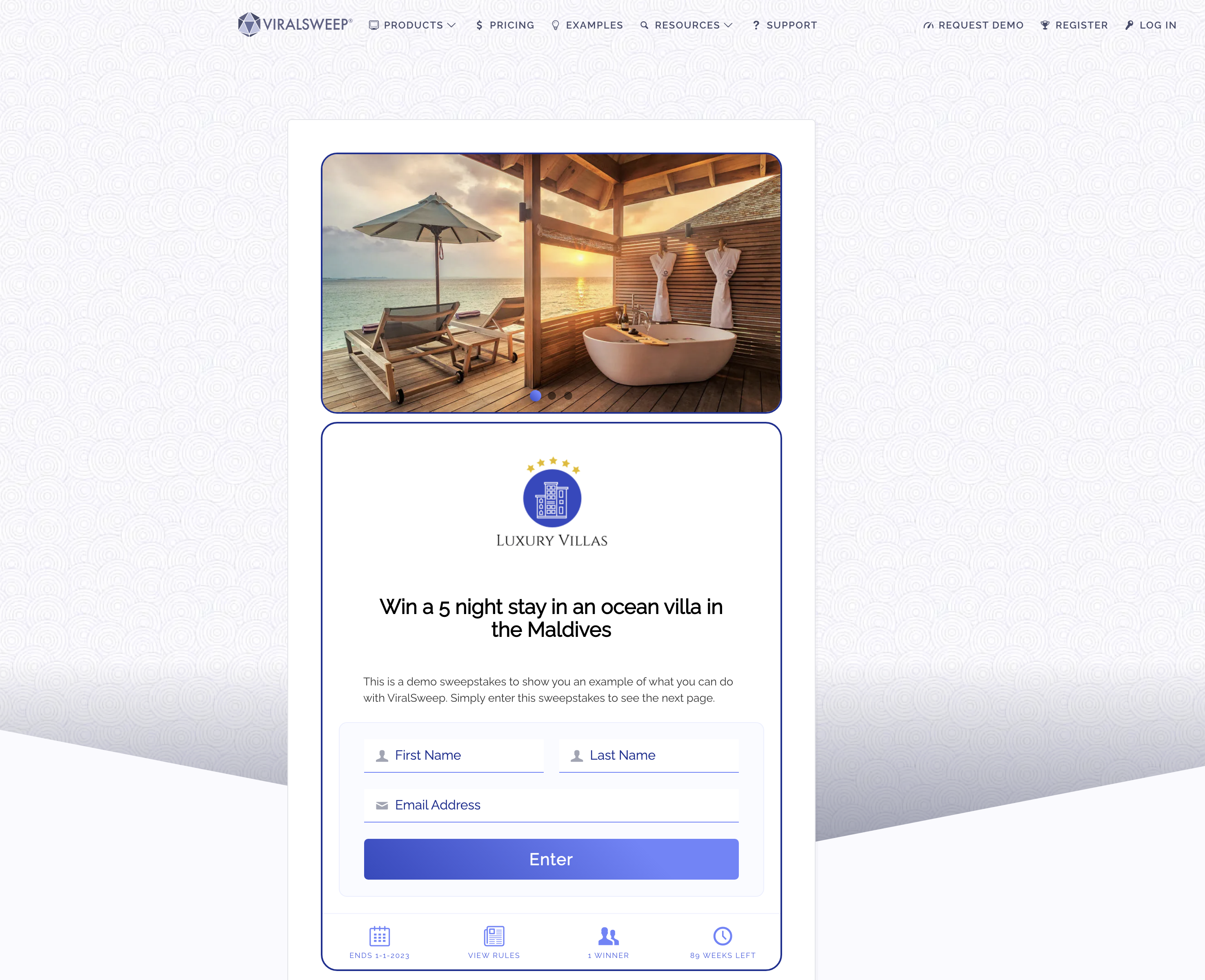 ---
We're here to help
If you have any further questions, please start a Chat. Just "Click" on the chat icon in the lower right corner to talk with our support team.