The Full Page acts as a landing page that takes over your entire screen. It consists of a background image, with the entry form layered on top of it.
You will want to place the code for this template on its own separate page, rather than trying to embed it within a current page on your website (however, you can do so if you have the technical knowledge of modifying your own website code.)
The full page is one of the highest converting templates that we offer, with conversion rates on average between 40-60%.
View Live Example: Full Page Template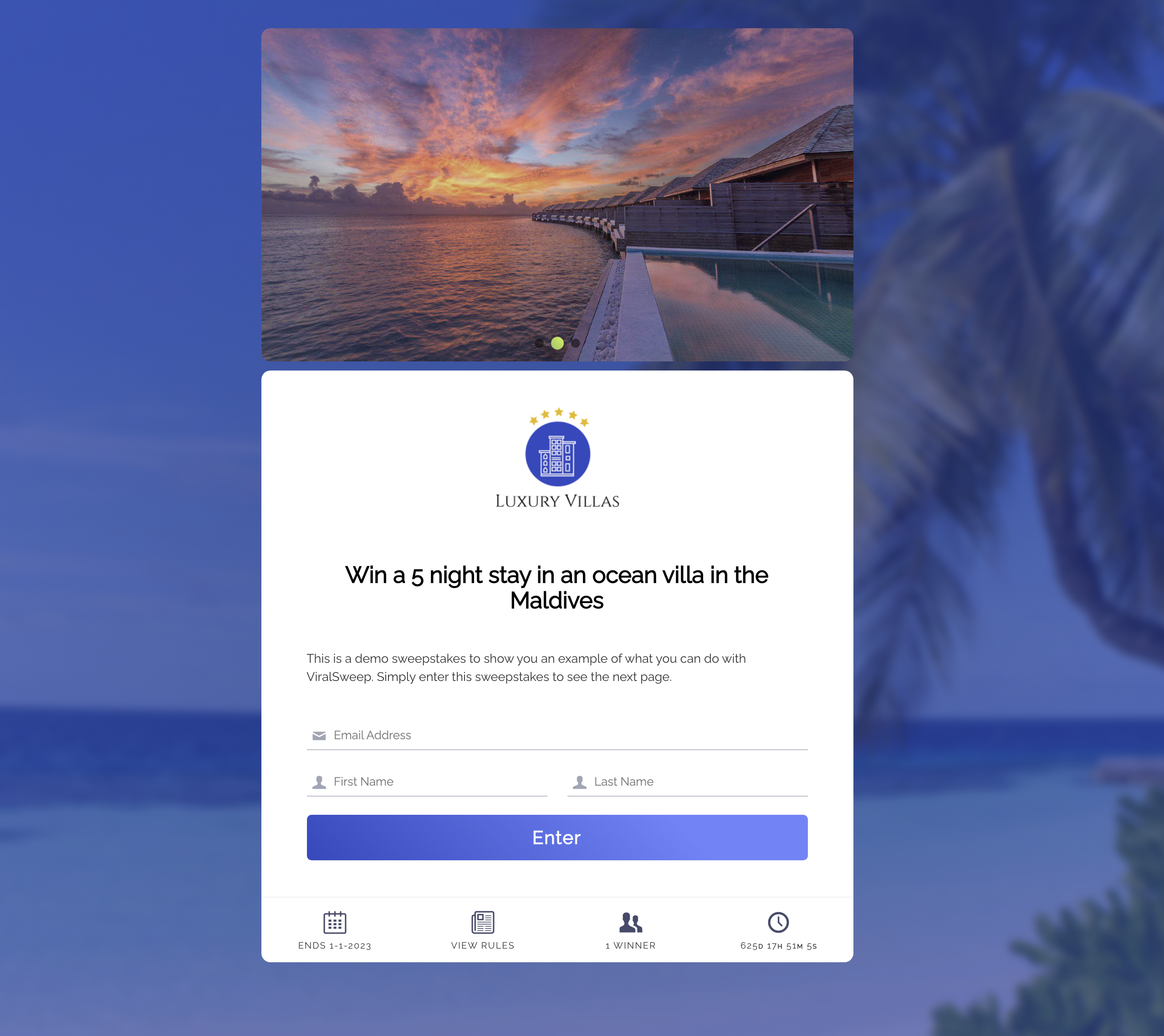 ---
We're here to help
If you have any further questions, please start a Chat. Just "Click" on the chat icon in the lower right corner to talk with our support team.